In the early nineteenth century, the River Thames was heavily polluted. It was treated as an open sewer, with human excrement and industrial waste dumped directly into the river and left to rot. The uncleaned river led to multiple outbreaks of cholera, and made central London thoroughly unpleasant. In summer 1858, the hot weather made the smell so bad that it was dubbed "the Great Stink". At this time, many people believed that bad smells (called miasma) were responsible for the spread of disease, so the state of the river was seen as a public health hazard.
After 1858, Parliament decided to commission a new, modern sewerage system that would carry the smell away from the centre of the city. The Metropolitan Board of Works – led by engineer Joseph Bazalgette – were tasked with building the new sewers. I first came across the story in a BBC docudrama series, which has quite a nice overview.
The design of this new system was rather elegant: a series of six main tunnels (three either side of the river) would carry the sewage east, away from the city. Smaller sewers would carry sewage from individual properties into the main tunnels. The whole system was built on a gradient, so everything is carried entirely by gravity. When it's sufficiently far east, the sewage is pumped back up to ground level, dumped in the Thames and washed out to sea.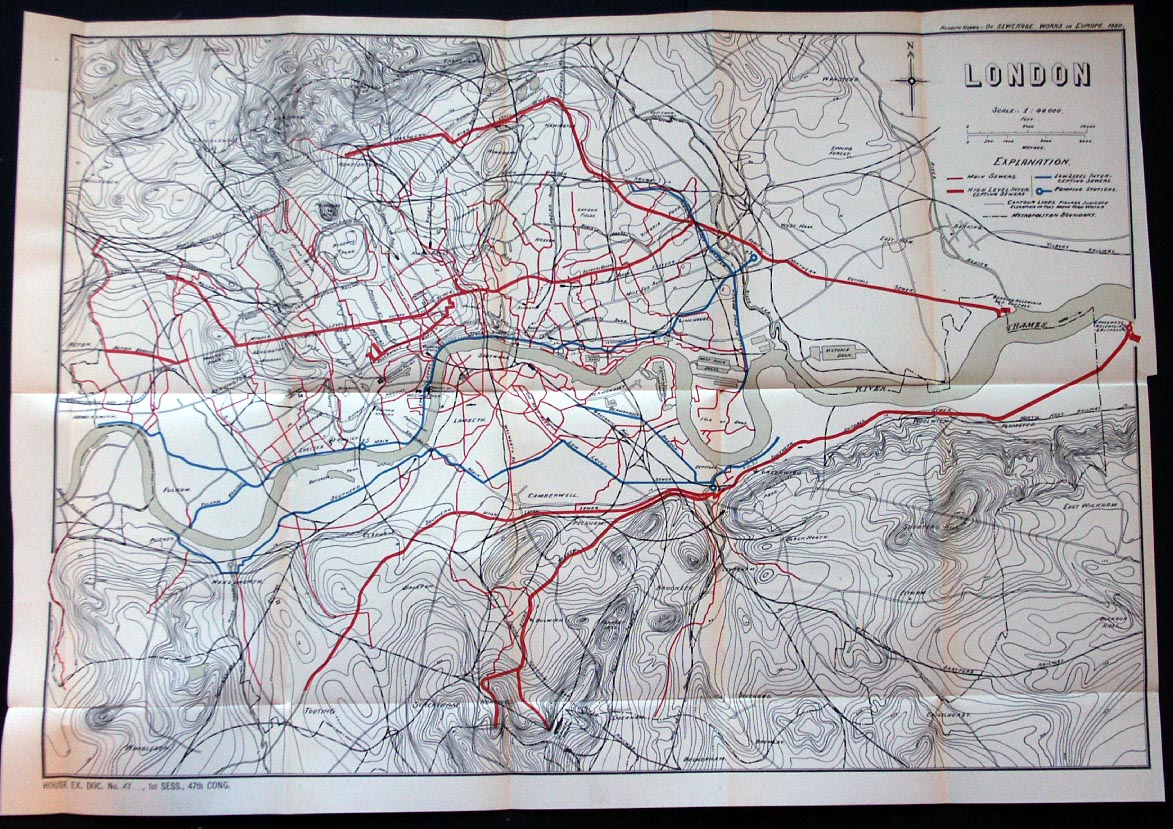 The endpoint of the southern tunnel was at Crossness. There was a pumping station with four steam-driven pumps that pulled the waste up to ground level, and dumped it into the river on the outgoing tide. Both Crossness and the wider sewerage system were seen as major feats of Victorian engineering, and the opening of Crossness itself was a particularly prestiguous event.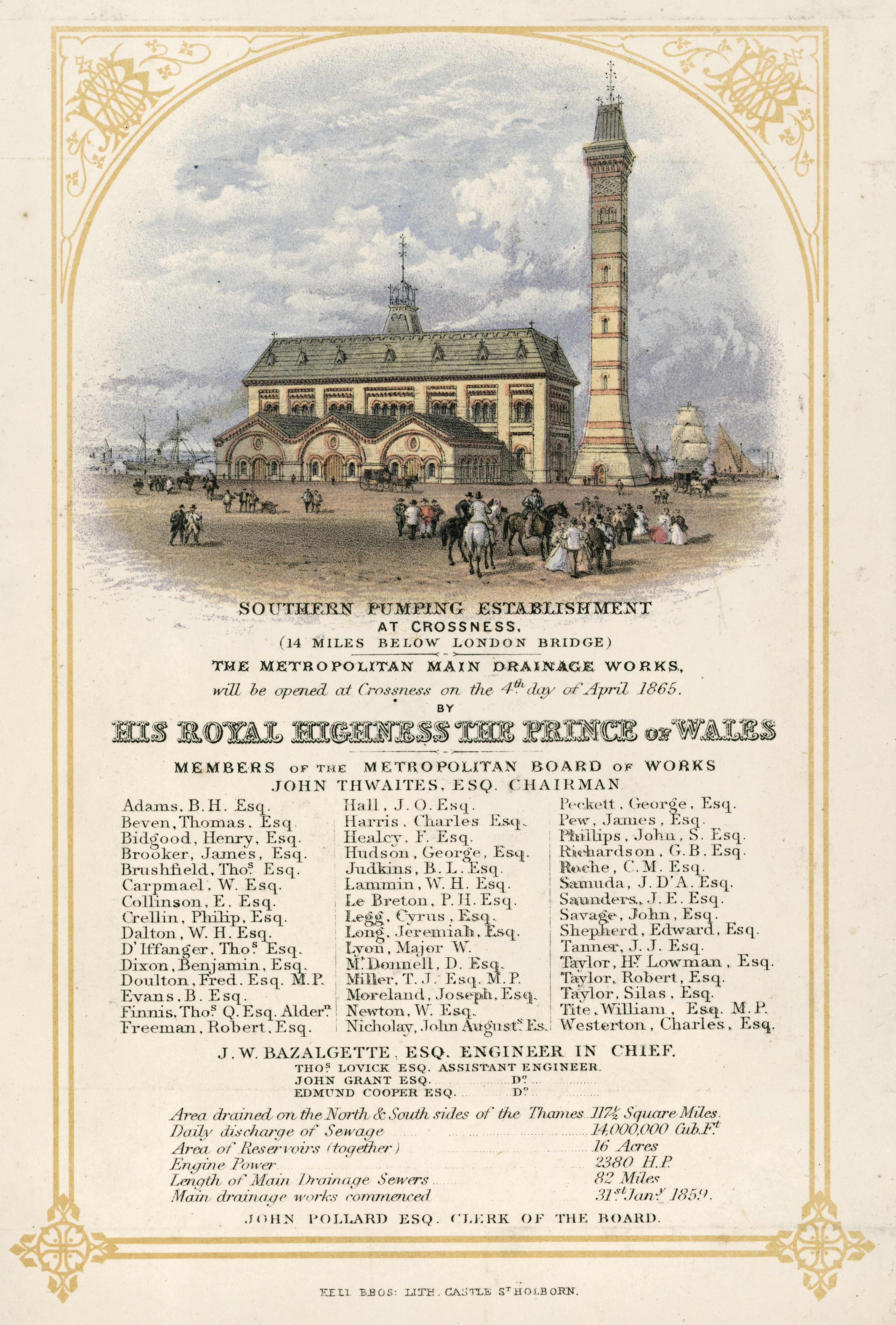 Today we're (slightly) more enlightened, and don't just dump raw sewage into the sea. Instead, sewage is sent to treatment plants for processing, and disposed of elsewhere – which led to these old pumping stations being decommissioned. By the end of 1950s, these stations were all but abandoned.
Since then, the other southern pumping station (Deptford) has essentially vanished, and the northern station (Abbey Mills) is a shell of its former self. But Crossness survived fairly well: the large chimney in the invitation above was demolished, but otherwise the site was left in reasonable shape. In 1985, the Crossness Engines Trust was established to preserve the site, and restore the engines to a working state. Today, the pumping station is open to the public.
Last weekend, Crossness were running an open day - the pumping station was open to the public, and they were running the restored engine. Given my interest, I decided to head down, have a look round, and take a few photos.