In my last post, I explained how I'd been using Pillow to draw regular tilings of the plane. What I was actually trying to do was get some new desktop wallpapers, and getting to use a new Python library was just a nice bonus.
A while back, the Code Review Stack Exchange got a fresh design that featured, among other things, a low-contrast background of coloured squares: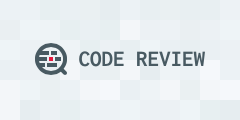 I was quite keen on the effect, and wanted to use it as my desktop wallpaper, albeit in different colours. I like using low contrast wallpapers, and this was a nice pattern to try to mimic. My usual work is entirely text-based; this was a fun way to dip my toe into the world of graphics. And a few hours of Python later, I could generate these patterns in arbitrary colours:
In this post, I'll explain how I went from having a tiling of the plane, to generating these wallpapers in arbitrary colours.